World of Wonder is a kit that is dedicated for all parents and children with special needs.

it will be sold only $8.99
and right now it's on 20% disc for just 2 days!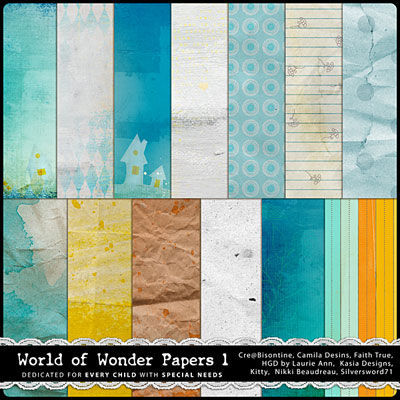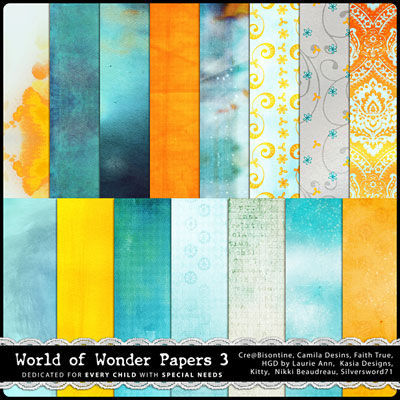 The contributor are:
cre@bisontine
Camila Designs
Faith True
HGD by Laurie Ann
Kasia Designs
Kitty Designs
Nikki Beaudreau
Silversword71
Only be sold at the month of April, during the Autism Awareness Month. All that we got from this kit will be donated to a friend whose' son diagnosed as PDD-NOS and doesn't able to afford the therapies. click here to see: What is PDD-NOS?
You can read all the complete story at Kitty's blog.
This kit is really complete, that include world of wonder from day to night, from the sea, the playground, all of it!
Include:
42 Papers, 1 Alpha, 225 Elements
Here is the blinkie if you wanna support:

My Lo witih the part of Bisontine